Failure of Amaana Tours Ltd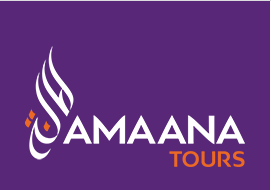 ---
Amaana Tours Ltd – ATOL 10602 has ceased trading as an ATOL holder on 29th June 2022
The company based in East Ham London, traded under the website www.amaanatours.co.uk.
The following information is for ATOL protected bookings. ATOL protected consumers are those that booked:
An ATOL protected flight inclusive package with Amaana Tours Ltd
Your ATOL Certificate will say 'Package sale' in the bottom right-hand corner.  Amaana Tours Ltd's ATOL number 10602 will be shown in the box to the left of this.
Package bookings made directly with Amaana Tours Ltd
You can make a claim for a refund for the amount you paid to Amaana Tours Ltd for your ATOL protected package
Package bookings that were cancelled and rebooked with a new booking reference
If your original ATOL booking was cancelled due to Covid-19 and subsequently re booked with a new date of travel and a new booking reference, you may make an ATOL claim.
When making an ATOL claim, you will be required to use the original date of booking but the most recent booking reference issued to you, and your future travel date. We understand revisions may have been made to your booking, and as part of the claims process, we will request all documentation and evidence of payments you made to Amaana Tours Ltd. You do not need to submit this documentation when completing your claim form.
When completing your ATOL Claim form, for a booking which was cancelled and rebooked in which your original payments were transferred to your most recent booking, you will be required to enter all the payments made for all bookings into the transaction table of the claim form.  If any refunds or partial refunds were issued, you are required to enter these amounts into the deductions/refunds box of the transaction table section of the claim form.
Claim Documents 
When completing the ATOL claim form:
Bookings with a future travel date after the date of the 29 June 2022, should select a claim type of 'Forward Booking Claiming a Full Refund', this includes bookings which have received a partial refund.
Enter 00:00 if you do not know or do not have your flight times
Use your original date of booking if the booking was previously cancelled
Payment transactions dates cannot precede date of booking
Use your most recent ATOL Certificate Number (Booking Reference)
Time limit for making a claim to ATOL by 28 June 2023
The UK CAA has the power to prosecute offences related to its statutory functions. Person(s) who make fraudulent ATOL claims, following the failure of an ATOL holder, may be prosecuted by the UK CAA for offences under section 1 of the Fraud Act 2006. The maximum sentence for this offence is 10 years' imprisonment.