Failure of Arena Tours Ltd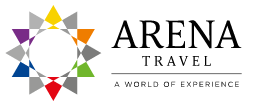 ---
Arena Tours Ltd – ATOL 10117 has ceased trading as an ATOL holder on 23 September 2022
The company based in Suffolk traded under the names Boxwood Garden Tours, The River Cruise Line, Arena Travel and Arena Rail Holidays and website(s) arenatravel.com and rivercruiseline.co.uk
The following information is for ATOL protected bookings. ATOL protected consumers are those that booked:
An ATOL protected flight inclusive package protected by Arena Tours Ltd
Your ATOL Certificate will say either 'Package Single Contract' or 'Package Multi-Contract' in the bottom right-hand corner.  Arena Tours Ltd 's ATOL number 10117 will also be shown in the box to the left of this.
An ATOL protected Flight-Only booking protected by Arena Tours Ltd
Only a small number of the flights sold by Arena Tours Ltd were ATOL protected, and these were typically for flights secured with just a deposit (rather than payment of the full cost of the flight).
Unprotected flights are typically those where full payment was made at the time of booking and a ticket was issued straightaway.
The best way to determine if your flight was ATOL protected is to check your paperwork.   If you booked an ATOL protected flight you should have an ATOL Certificate which says 'Flight-Only' in the bottom right-hand corner.  Arena Tours Ltd 's ATOL number 10117 will also be shown in the box to the left of this.
ATOL Package bookings
If you have an ATOL package booking and have been issued with flight tickets the flight may be valid, passengers are advised to check with the airline, if the airline confirms you have a valid ticket for travel, you have 2 options:
Option 1
You can choose not to travel and may make a claim for the amount you paid to Arena Tours Ltd for your ATOL protected package. This is also the option for passengers with non-valid flights.
Option 2
You can choose to travel and if you are asked to pay again for other services included in your original package, you may claim for the cost of replacing these.
The other services may not have been paid to the local suppliers and you may be required to re-arrange and pay for these services again.   To avoid any issues in resort, you should confirm the cost of all the elements in advance of travel.  You may wish to book these prior to travel with an alternative travel provider.
The replacement items must either match the original booking or be of the same standard, board basis, room type, tour etc, as the original.  Please check the ATT Payment Policy for your claim entitlement.
Warning
Please note that if you choose Option 2 and use your valid flight, you are not protected under The Package Travel and Linked Travel Arrangements Regulations 2018 as your package travel provider has ceased to trade.  You will therefore be responsible for any risks arising from each individual element of your trip which would have previously been protected.
For whichever option you choose when making a claim, you may assign your claim to another travel provider.  This means you are nominating that travel provider to receive your ATOL refund.
Please note for all claim types, your claim cannot exceed the total amount paid for the original booking made with Arena Tours Ltd. 
ATOL protected bookings that were cancelled due to Covid-19 and a refund credit note was issued
If your ATOL booking was cancelled on or after 10th March 2020 due to Covid-19 and Arena Tours Ltd prior to 19 Dec 2021 gave you an ATOL Covid-19 Voucher – they may have called it a 'Refund Credit Note' or provided written confirmation that you are owed a refund, – you may make a claim. If you were issued with an ATOL Covid-19 Voucher after 19 Dec 2021 you may not make a claim.
Please note that we can only accept claims for cancelled ATOL bookings.   Unfortunately, this means that if you booked an unprotected flight (see above 'An ATOL protected Flight-Only booking') you cannot make an ATOL claim and should contact the airline.
Flight-Only bookings made with an agent of Arena Tours Ltd
You may only make a claim if you do not have a ticket, or your flight is not valid.
If you paid by any method to an agent of Arena Tours Ltd your please make a claim using the link below.
Accommodation Only, Non-flight Packages
Bookings which do not include a flight element are not covered by the ATOL scheme
Information For Travel Agents
If you are holding consumers' monies that have not been paid to the Arena Tours Ltd., under the terms of the ATOL scheme, you now hold these monies on behalf of the Air Travel Trust. These are termed as ATT Pipeline Monies. Travel agents should not refund consumers or use these monies for a rebooking unless instructed by the Air Travel Trust.
The CAA will contact you for information on the bookings held with Arena Tours Ltd.
Submitting your Claim
When completing the ATOL claim form:
You will need your original booking documents and evidence of payment for information purposes.  You do not need to submit your booking documents when completing your claim form, we will request these from you, or your nominated travel provider at a later stage.
Use your most recent ATOL Certificate Number (Booking Reference) or (Unique reference number in the bottom left-hand corner of your ATOL Certificate)
Choose your claim type
Use your original date of booking
Enter 00:00 if you do not know your flight times
Complete "Your Details" section and tick if you are the lead passenger prior to using the post code lookup function
Payment transaction dates cannot precede the date of booking
Assigning your claim to another travel provider
Tick the assign claim box
Input the contact details of the travel agent or ATOL holder
Input the travel agent or ATOL holder bank details you are assigning the claim to (this means all refunds will go to that company)
Time limit for making a claim to ATOL is 22nd September 2023
The UK CAA has the power to prosecute offences related to its statutory functions. Person(s) who make fraudulent ATOL claims, following the failure of an ATOL holder, may be prosecuted by the UK CAA for offences under section 1 of the Fraud Act 2006. The maximum sentence for this offence is 10 years' imprisonment.