Failure of Strand Travel Limited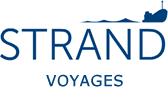 ---
Strand Travel Ltd – ATOL 5429 has ceased trading on the 8th March 2021.
The company held an ATOL up until 30th September 2020.
The company based in Bristol traded under the names Strand Voyages, Wildoceans and Wildwings and websites www.Strandtravel.co.uk and www.wildwings.co.uk
The following information is for ATOL protected bookings. ATOL protected consumers are those that booked:
An ATOL protected flight inclusive package protected by Strand Travel Ltd
Your ATOL Certificate will say either 'Package Single Contract' or 'Package Multi-Contract' in the bottom right hand corner.  Strand Travel Ltd's ATOL number 5429 will also be shown in the box to the left of this.
An ATOL protected Flight-Only booking 
We understand that Strand Travel Ltd sold a small number of ATOL protected flights. These were typically flights secured with just a deposit (rather than payment of the full cost of the flight).  Unprotected flights were typically those where full payment was made at the time of booking and a ticket was issued straightaway.
The best way to determine if your flight was ATOL protected is to check your paperwork.  If you booked an ATOL protected flight you should have an ATOL Certificate which says 'Flight-Only' in the bottom right hand corner.  Strand Travel Ltd's ATOL number 5429 will also be shown in the box to the left of this.
Accommodation Only and Non-flight Packages
Bookings which do not include a flight element are not covered by the ATOL scheme and you should contact [email protected]
Package bookings
If you have flight tickets the flight may be valid, passengers are advised to check with the airline, if the airline confirms you have a valid ticket for travel, you have two options.
Option 1. If you do not wish to use your flight you can make a claim for a refund for the amount you paid to Strand Travel Ltd for your ATOL Protected package.  Also applicable for passengers with non-valid flights.
Option 2. You can use your flight and if you are asked to pay again for the other elements included in your original package, claim for the cost of replacing these.
The other services may not have been paid to the local suppliers and you may be required to re-arrange and pay for these services again.   To avoid any issues in resort, you should confirm the cost of all the elements in advance of travel.
However, there is a limit to the amount you can claim. For details of your claim entitlements may view the ATT Payment Policy.
Warning
Think very carefully before you choose option 2 and check the cancellation terms with the suppliers particularly considering the prevailing short notice travel restrictions and/or quarantine measures.
Please note that if you choose to travel and use your valid flight, you are not protected under The Package Travel and Linked Travel Arrangements Regulations 2018 as your package travel provider has ceased to trade.  You will therefore be responsible for any risks arising from each individual element of your trip which would have previously been protected.
ATOL protected bookings that were cancelled and Refund Credit Notes
If your ATOL booking was cancelled on or after 10th March 2020 due to Covid-19 and Strand Travel Ltd issued to you an ATOL Covid-19 Voucher – they may have called it a 'Refund Credit Note' or provided written confirmation that you are owed a refund, you may make a claim.
Please note that we can only accept claims for cancelled ATOL bookings.   Unfortunately, this means that if you booked an unprotected flight (see above 'An ATOL protected Flight-Only booking') you cannot make an ATOL claim and need to speak to the airline.
Flight-Only booking
If you have a flight ticket, your flight should be valid, and you should still be able to travel.
The best way to check is to contact the airline.  If the airline advises you that a ticket has not been issued or is not valid, ask them to confirm this in writing, you will need this confirmation to make a claim.  You can only claim a refund under the ATOL scheme if your flight is not valid or you have not received a ticket.
Time limit for making a claim to ATOL by 7th March 2022.
The UK CAA has the power to prosecute offences related to its statutory functions. Person(s) who make fraudulent ATOL claims, following the failure of an ATOL holder, may be prosecuted by the UK CAA for offences under section 1 of the Fraud Act 2006. The maximum sentence for this offence is 10 years' imprisonment.