Failure of Tangent Expeditions Ltd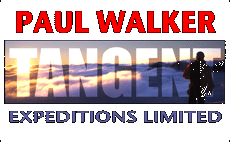 ---
Tangent Expeditions Ltd ATOL 9074 has ceased trading as an ATOL holder on 30/09/2021.
The company held an ATOL up until 31st March 2021. Bookings and payments made after 30th April 2021 are not ATOL Protected.
The company based in Northumberland traded under websites www.tangent-expeditions.co.uk, www.greenlandexpeditions.com, www.icemanpolar.com
All consumers have been contacted directly by the UK Civil Aviation Authority.
The UK CAA has the power to prosecute offences related to its statutory functions. Person(s) who make fraudulent ATOL claims, following the failure of an ATOL holder, may be prosecuted by the UK CAA for offences under section 1 of the Fraud Act 2006. The maximum sentence for this offence is 10 years' imprisonment.