Failure of Travel the Unknown Ltd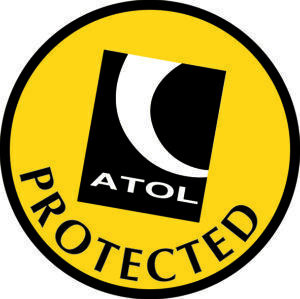 ---
Travel the Unknown Ltd – ATOL 9854 has ceased trading as an ATOL holder on 12 August 2021.
The company held an ATOL up until 31st March 2021. Bookings and payments made after 30th April 2021 are not ATOL Protected.
The company based in London traded under the names: Travel the Unknown, Trip Feast and websites: www.TraveltheUnknown.com and www.tripfeast.com
The following information is for ATOL protected bookings. ATOL protected consumers are those that booked:
An ATOL protected flight inclusive package protected by Travel the Unknown Ltd
Your ATOL Certificate will say either 'Package Single Contract' or 'Package Multi-Contract' in the bottom right hand corner.  Travel the Unknown Ltd's ATOL number 9854 will also be shown in the box to the left of this.
Any packages that did not include flights are not protected by ATOL. Consumers that booked a non-flight inclusive package may be protected under other schemes. Please contact the insolvency practitioner for Travel the Unknown Ltd, Herron Fisher, for further details.
Consumers outside of the EEA and UK should have been contacted by the insolvency practitioner for Travel the Unknown Ltd. Consumers based outside of the EEA and UK are not protected by ATOL and should contact Herron Fisher if they have not been contacted already at [email protected]
ATOL protected bookings that were cancelled and received refund credit notes
If your ATOL booking was cancelled on or after 10th March 2020 due to Covid-19 and Travel the Unknown Ltd issued to you an ATOL Covid-19 Voucher – they may have called it a 'Refund Credit Note' or provided written confirmation that you are owed a refund, you may make a claim (subject to how you originally paid).
ATOL package bookings made directly with Travel The Unknown Ltd
You may make a claim for the cost of your ATOL protected booking (depending upon your original method of payment).
If you made any payment to Travel the Unknown Ltd by any method other than credit card you should proceed to make a claim from ATOL.
If you paid for your original trip by credit card please reclaim this payment and any other payments you made, including payments by cheque, debit card, bank transfer, cash, from your credit card issuer pursuant to Section 75 of the Consumer Credit Act 1974. There is a 'negative response' letter below to assist with this process.
Package bookings made with an agent of Travel The Unknown Ltd
If you paid for your original trip by any method to an agent of Travel the Unknown Ltd your claim will be with ATOL.
Claim Documents
Letter for Credit Card Issuers
When completing the ATOL claim form:
Enter 00:00 if you do not know your flight times
Use your original date of booking
Use your most recent ATOL Certificate Number (Booking Reference)
Time limit for making a claim to ATOL by 11th August 2022.
Travel Agents Information
If you are a travel agent of Travel the Unknown Ltd and you are currently holding consumer payments which you have not yet paid to Travel the Unknown Ltd, you are advised not to refund consumers with these funds until you have received instructions from the Air Travel Trust.  Travel agents will be individually contacted by the CAA with specific instructions for these bookings.
The UK CAA has the power to prosecute offences related to its statutory functions. Person(s) who make fraudulent ATOL claims, following the failure of an ATOL holder, may be prosecuted by the UK CAA for offences under section 1 of the Fraud Act 2006. The maximum sentence for this offence is 10 years' imprisonment.