New Year's Eve is celebrated on 31 December, the last day of the year in the Gregorian calendar, introduced by Pope Gregory XIII in 1582, and echoes a Roman celebration featuring the two-headed god Janus.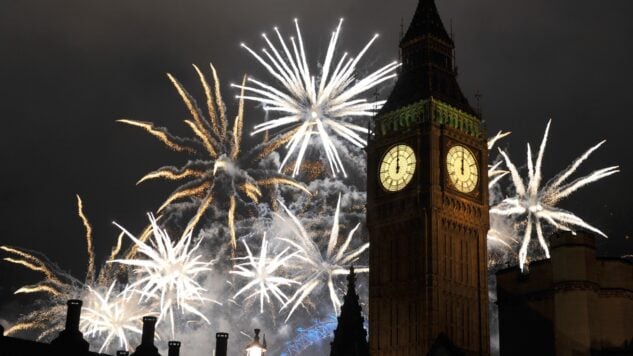 Nowadays New Year's Eve is a reason to party hard and there is no shortage of amazing destinations around the world to celebrate the start of the new year in style.
If you are planning a last-minute trip, or looking ahead to next New Year, be sure to check your tour is ATOL protected and if you can pay by credit card and take out travel insurance to offer extra layers of protection.
We asked Andrew McConnell, our Head of Media & External Affairs, and self-confessed New Year fan, for his top tips on celebrating New Year's Eve in some very special locations around the globe:
Las Vegas
Vegas is known as a party city and as you would expect it has a big and brash New Year celebration on the four-mile long Strip, featuring a huge $2million fireworks show at midnight high above the city's neon lights.
Partygoers have a massive choice of clubs, hotels, bars and casinos in Las Vegas, as well as big outdoor party on Fremont Street, where you need to wrap up warm. Viva Las Vegas!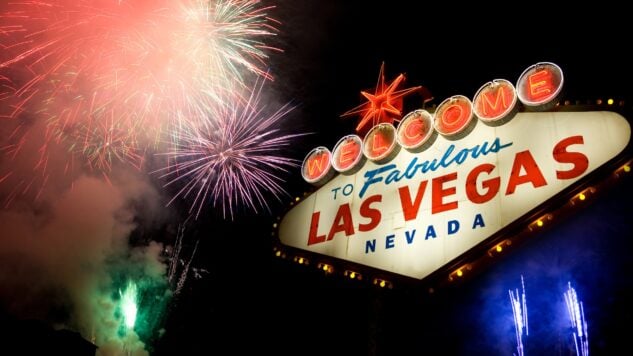 Sydney
Australia is one of the first countries to see in the New Year and Sydney's celebrations, which take place around its famous Harbour Bridge usually feature in news shows around the globe.
There is a family friendly firework display at 9pm, followed by the main fireworks at midnight, which last nearly fifteen minutes.
Sydney's firework extravaganza is usually watched by more than a million people gathered along the foreshore, but my top tip is booking a boat tour to get an unforgettable view from the water.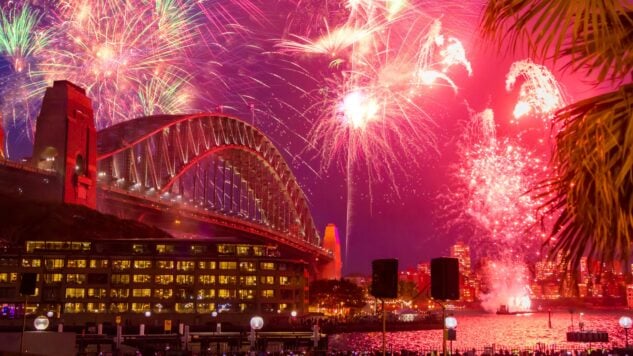 New York
One of the most iconic New Year's traditions is the dropping of a giant 12 feet ball in New York City's Times Square at the stroke of midnight. An estimated 1 billion people around the world tune in to see a tradition that dates back to 1907.
More than one million people gather in Manhattan to celebrate, so if you want to watch the ball drop in person, arrive in Times Square early (people start arriving in the afternoon to get a good spot).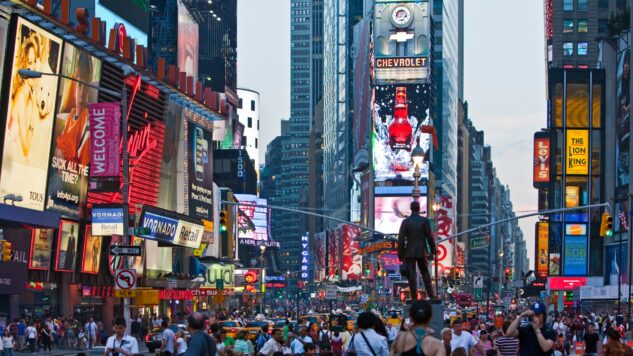 Rio
Having visited the others, I am delighted to going to Rio this year. It's summer in Rio de Janeiro, which is why many partygoers head to the beach on New Year's Eve.
Brazilians know how to party and an estimated 2.5 million people hit Copacabana Beach for a night of music, dancing, champagne and, of course, fireworks.
It's customary to wear white as it is said to bring luck for the coming year. Nearby streets are closed off and a lively party spreads across the entire waterfront.
After the fireworks, it is mandatory for people to jump seven waves and make seven wishes.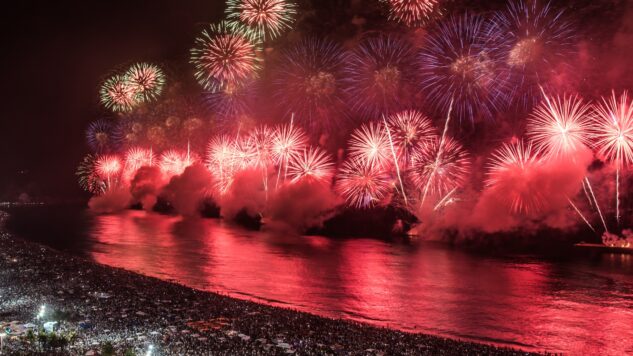 New Year, New Year, so good you can see it twice
Some people can't get enough of New Year and want to celebrate it twice in the same evening.
Due to the vagaries of time zones, this is easy to do in places on the Finnish/Swedish and Spain/Portugal borders, and even Florida.
But if you are going to do it, why not do it in style? New Zealand is one of the first countries to see in the New Year. Just four hours direct flight away are the Cook Islands, 23-hours behind NZ.
As a result, a flight that departs Auckland in the afternoon of January 1 will reach Rarotonga, the largest island in the Cook Islands, well before midnight on December 31.
A similar sort of adventure can be enjoyed with Tokyo and Honolulu, which have a 19-hour time difference, so you've plenty of time to fly over and ring in the new year all over again.
---
View more news