This weekend is traditionally one of the busiest weekends for booking holidays – known as Sunshine Saturday, the first weekend after Christmas and New Year.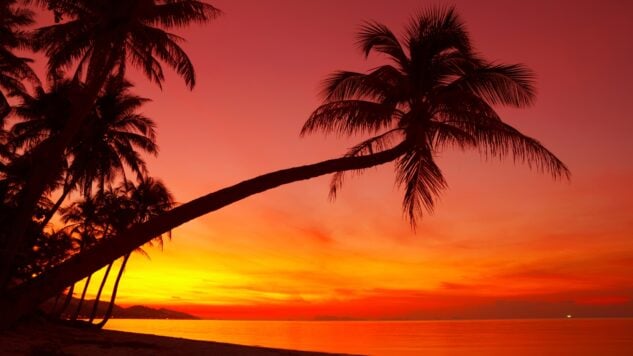 With the tree decorations packed away and a cold January ahead, people start to think about getting away in the summer.
To pique your interest, you will have seen some of the adverts from the big travel firms promoting deals and destinations – and at ATOL we've launched our own campaign encouraging people to do the 'booking boogie' once they've organised their next overseas trip with an ATOL-protected provider.
Will you be doing the holiday booking boogie knowing your holiday for 2023 is financially protected by ATOL? Of course you will.
Whether you are looking to lounge on a beach, see the sights or go on an adventure, always make sure look for the ATOL logo if you are booking an overseas package holiday.
Latest research from the UK Civil Aviation Authority's UK Aviation Consumer Survey found that more than four in five consumers (83 per cent) thought it was 'very important' or 'quite important' that their holiday is ATOL protected.
The survey also found almost two-thirds of people believe their last holiday was financially protected by ATOL.
Seven in 10 consumers also thought it was even more important to have a holiday protected by ATOL since the pandemic.
With many people looking to take advantage of bargain deals this January, and with holidays always a significant financial outlay, it's more important than ever to make smart decisions when booking your next trip.
We are urging everyone to be travel-savvy, including doing their homework to make sure their next package holiday deal is financially protected by ATOL.
You should also look out for hidden costs and charges, for example if you want to amend the booking before you travel – that will come at a cost – and if you need to pay for extra baggage.
We also recommend people pay on a credit card if they can as this can provide extra consumer protection.
Also, consider taking out travel insurance in case of missing or delayed luggage or medical emergencies while overseas.
Here are our top tips on how to stay financially secure when booking your next big holiday and how to check for hidden costs:
How to stay financially secure when booking
Book an ATOL protected trip and keep your ATOL Certificate
If you book an ATOL protected trip, you should receive an ATOL Certificate that details who and what is protected.
Check what's included in your ATOL protected package
Be aware that extras under a separate booking such as theme park tickets, travel insurance or seat upgrades are unlikely to be covered under the ATOL scheme.
Keep records of everything you pay
Keep details of payments to your travel company, along with any evidence. If you need to make an ATOL claim in the unlikely event of your travel firm no longer trading, you may need to provide this information.
How to check for hidden costs when booking
Can you change the booking details?
Is there any flexibility in the booking? Can parts of the trip be amended if needed without incurring any extra costs?
Check baggage rules
Does it include baggage allowance? How much is additional luggage?
Look for other deals
Is it actually a good deal? Look at other providers to check costs against them.
Is the company based in the UK?
Look for where the seller is based – If it's abroad and the deal is in a foreign currency, check how much they are charging in pounds before booking to ensure you get a good rate, and double check your bank's fees for paying in foreign currency.
---
View more news