Whether you are on beach, by the pool or at a bar there's no better feeling than sipping that first cocktail when you're on holiday.
We know a thing or two about cocktails here at ATOL and have our list of favourites.
Did you know, the definition of a cocktail dates back to 1806?
As it's World Cocktail Day – whether you're about to head abroad or thinking of booking a package holiday – we wanted to raise a glass with six of the best from around the globe.
As the saying goes 'somewhere in the world it is 5pm', right?
Margarita
Ah. The Margarita.
A classic cocktail from Mexico, named after the Spanish word for 'daisy.' The traditional margarita recipe includes tequila, lime juice, and triple sec.
It is often served in a salt-rimmed glass to balance out the sourness of the lime and enhance the drink's flavours.
Margaritas can be made frozen or served on the rocks and are typically served with a slice of lime. It is reportedly the most popular mixed drink in the whole of the United States of America.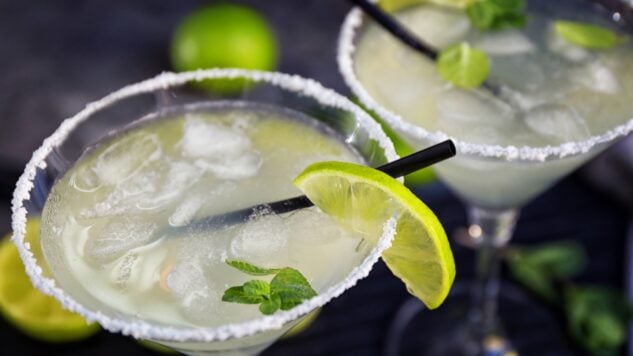 Caipirinha
The Caipirinha is Brazil's national drink made from cachaça, a distilled spirit made from sugarcane juice. The origins of the Caipirinha are said to date back to the early 20th century, where it was first created as a remedy for the common cold. This tangy drink is prepared by mixing lime wedges and sugar in a glass, adding cachaça and ice, and then stirring. Caipirinhas are often served in short glasses with lime wedges. Saude!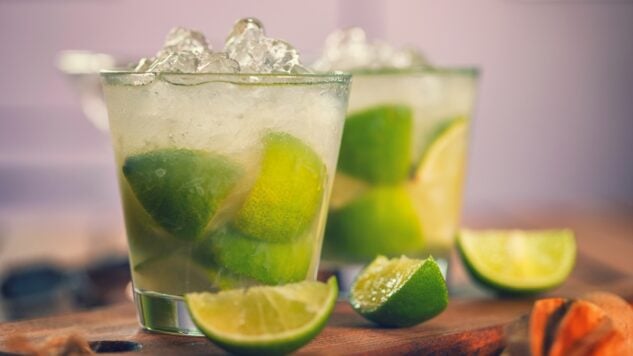 Mojito
The Mojito a Cuban institution made with white rum, lime juice, sugar, soda water, and mint leaves. The drink, whose history dates back 500 years, is prepared by crushing mint leaves and sugar in a glass, adding lime juice and rum, and then topping it with soda water and ice. Mojitos are typically served with a sprig of mint and are perfect for a hot summer day, ideally in a bar in Havana.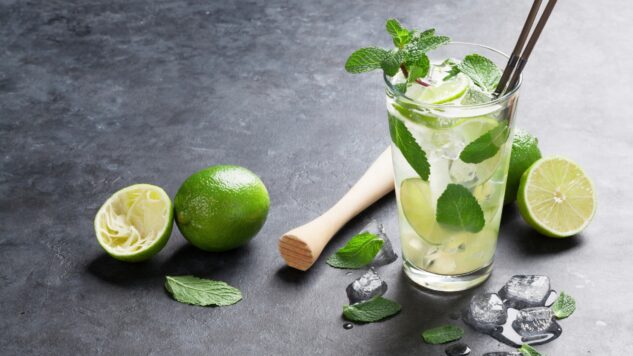 Sangria
Sangria is a refreshing cocktail from Spain that is typically made with red wine, chopped fruit, brandy, and soda water. Immediately evoking images of Spanish holidays, Sangria is based on a drink that the Romans used to enjoy and is prepared by combining all the ingredients in a large pitcher and refrigerating it for a few hours to allow the flavours to blend together nicely. Sangria is often served in wine glasses, garnished with slices of fruit.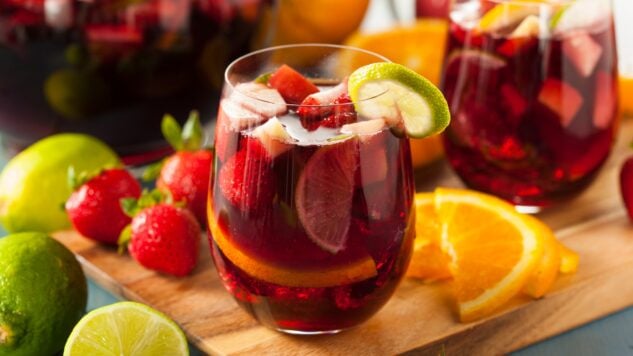 Pisco Sour
The Pisco Sour is a Peruvian classic (although Chile also claims to have created the drink) made with pisco (a local grape brandy), lime juice, sugar, egg white, and Angostura bitters. The drink is prepared by combining all the ingredients in a cocktail shaker and shaking it vigorously with ice, creating an eggy, foamy, sweet and sour drink (trust us, it tastes much better than this description). The drink has its own national day, El Día Nacional del Pisco Sour, which is celebrated on the first Saturday of February throughout Peru.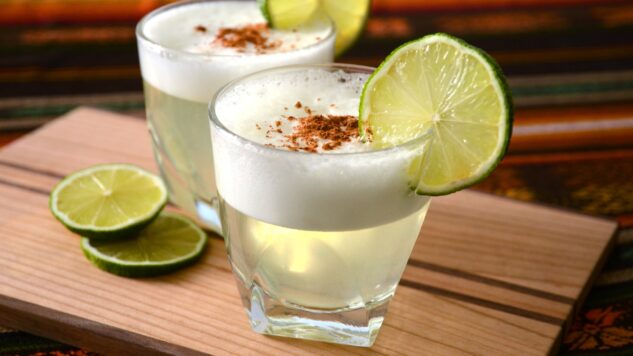 Negroni
Perfected in Italy, the negroni is made of one part gin, one part vermouth rosso and one part Campari. It is considered an apéritif and is stirred, not shaken, then built over ice and served with orange peel or a slice of orange.
The Guinness World Records book states the Kimpton Maa-Lai Bangkok hotel created the biggest ever Negroni. The hotel mixed up a cocktail that officially measured 633.65 litres –it was so large, the drink had to be mixed and displayed in the bar's outdoor garden.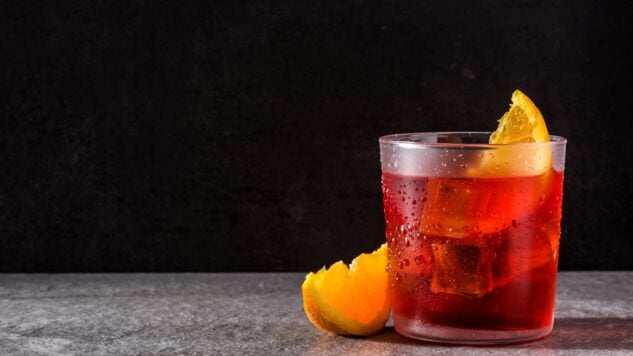 Whether you prefer something sweet, creamy, sour, or bitter, there is a cocktail for everyone.
Obviously, the best place to drink one of the cocktails on our list is in the country where it originated (better still if your holiday is all-inclusive), so if you are tempted to book your package holiday this weekend, don't forget to look on the ATOL.org website and check your trip is financially protected by the ATOL scheme.
Chin Chin!
---
View more news