Whether, like us here at ATOL you prefer relaxing by the pool sipping a cocktail, or taking it easy on the beach in sunny climates, or climbing mountains, going on excursions or that city break, we know there's plenty of choice.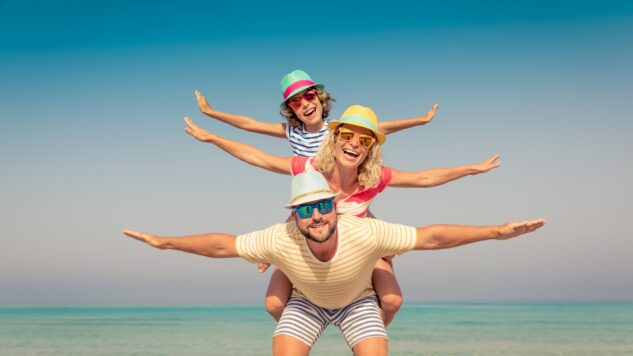 But before you book, we want to make sure you're travel savvy and not travel-stressed when booking that all important trip away.
That's why we've got you covered financially and with our travel tips to help make life that little bit easier:
Before booking
Shop around and make sure you are really getting a bargain. Just doing a little homework could save you some money. Is it possible to travel outside of school holidays or fly mid-week? Even choosing a different UK airport might make your trip cheaper.
Look at independent reviews on your hotel, resort or excursions you are planning. Depending on where you are going, it might also be worth looking at travel advice from the Foreign, Commonwealth and Development Office.
It is also important to check your holiday is financially protected by ATOL before you book. This will offer you protection if your holiday firm stops trading so you won't be left out of pocket. Find out how to check for ATOL protection on our website.
When booking
Pay on credit card rather than a debit card if you can – this may offer additional protections under Section 75 of the Consumer Credit Act. You may also benefit from rewards and points, depending on which card you have and the incentives your provider offers.
Check the terms and conditions before you hit the book now button to see what is included. Take a close look at what baggage allowance is included, and also if we will have to pay a fee to change any of the booking details at a later date.
After booking
Once you have found your dream holiday, get excited and do the holiday booking boogie. You can always share your boogie on the ATOL social media channels
Take out travel insurance which offers extra layers of protection if things go wrong before you travel or while you are aware. Read the small print to make sure it offers the protection you need.
Dig out your passport and check it will be valid for when you travel. Under new rules for some European countries, you must have at least three months of validity left on your passport after the day you plan to leave, and your passport must also have been issued less than 10 years before the date you enter the country.
Just doing a bit of planning may make your life just a less stressful – check out some of our other blogs for further travel tips.
---
View more news